Status and new trends / perspectives of MBT in Germany
Waste treatment management needs to realign specifications of sustainability of resources. According to present studies, waste treatment management is significantly able to contribute to material and energy recovery from solid waste. In Europe, implementation of the European Waste Framework Directive leads to changing solid waste arisings with regard to amount, quality and disposition. Meanwhile, significant over-capacities of solid waste treatment are present in the german solid waste market. Contradictorily, solid waste arisings are expected to remain static or even decrease against the background of Germany by the Closed Substance Cycle Waste Management Act (KrWG) which will lead to increasing recyclable fractions as well as increasing biowaste. Solid waste which is imported from other European countries currently balances this effect insignificantly.
About 6-7 Mio. t municipal solid waste is currently treated mechanically and biologically in Germany. This represents about 30 % of the municipal solid waste which had to be treated in 2012 in Germany. Against the background of the European Waste Framework Directive (WFD) and its implementation in Germany by the Closed Substance Cycle Waste Management Act (KrWG), operators of waste treatment plants need to deal with changed framework conditions of solid waste management. Among other aspects, this will lead to decreasing quantities of municipal solid waste in Germany. At the same time, over-capacities of solid waste treatment are present in Germany. This will lead to decreasing treatment capacities as well as a conversion of present treatment capacities along with a conversion of the treatment technique itself. Thus, present capacities of MBT will compete with other solid waste treatment capacities. Operators of present MBT plants are currently adapting to changed framework conditions of solid waste management by optimization. Because of its technological flexibility as well as its high potential of development regarding material and energy recovery, the mechanical biological treatment will maintain its position in German and European solid waste management provided sincerity of legislative authorities to enforcing the 5 steps of the European Waste Hierarchy.
---
ASK - Unser Kooperationspartner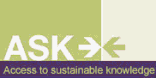 Unsere 3 aktuellsten Fachartikel
20 Jahre EU-Emissionshandels-Richtlinie
© Lexxion Verlagsgesellschaft mbH (8/2023)
Entwicklungslinien und Lernkurven im Emissionshandel für stationäre Anlagen
Eine Bestandsaufnahme des Umweltrechts in Kroatien nach dem Beitritt zur Europäischen Union im Jahre 2013
© Lexxion Verlagsgesellschaft mbH (8/2023)
In der Erstausgabe der Zeitschrift für Europäisches Umwelt und Planungsrecht haben die Autoren Überblicke sowohl zum Abfallwirtschaftsrecht als auch Umweltrecht in Kroatien veröffentlicht. Unter anderem verweisen sie auf die Nationale Strategie für Umweltschutz aus dem Jahr 2002, in der die Abfallentsorgung als größtes Problem identifiziert worden ist. Die Autoren haben in den genannten Beiträgen die Auffassung vertreten, dass die Defizite in der kroatischen Abfallwirtschaft insbesondere auf eine unzureichende Umsetzung abfallrechtlicher Vorschriften zurückzuführen sind.
Intertemporaler Biodiversitätsschutz?
© Lexxion Verlagsgesellschaft mbH (8/2023)
Der Klimaschutzbeschluss des Bundesverfassungsgerichts vom 24.3.20211 wird gemeinhin als Jahrhundertbeschluss tituliert -wenngleich aus unterschiedlichen Gründen, denn der Kreis der uneingeschränkten Befürworter der Entscheidung ist jenseits der Politik eher übersichtlich. Zu groß sind insbesondere aus verfassungsrechtlicher Perspektive die ungeklärten Fragen dogmatischer, methodischer und materiell-rechtlicher Natur. Trotz einer kaum noch überschaubaren Vielfalt an Ersteinschätzungen, aber auch bereits erster Detailanalysen bleiben wesentliche Gedankengänge und Begründungsansätze der Entscheidung nachwie vor opak. Der überwiegende Teil der Einschätzungen widmet sich daher der Vermessung und Verbreiterung des argumentativen Fundaments des intertemporalen Freiheitsschutzes. Die grundsätzliche Berechtigung generationen übergreifender Freiheitseffekte wird dabei freilich in der Regel ebenso enig bestritten wie die überragende Relevanz des Klimaschutzes.