Phosphorus Recovery from Sewage Sludge
Phosphorus is an essential element, necessary for the sustaining of life and therefore irreplaceable and non-substitutable. It's economically viable reserves in the earth's crust are running out, which is why science has been searching for years for methods to recover phosphorus from anthropogenic sources. Besides manure, which is in use already, the greatest potential is seen in the field of wastewater treatment. In the recent years, several promising methods of P recovery from the material flows of wastewater treatment have been developed.
Phosphorus is an essential element for all living organisms and therefore irreplaceable. It is a key ingredient of our food and plays an important role in the fertilizer industry. Furthermore, phosphorus compounds are also used in the animal feed production, the pharmaceutical industry, in high-performance rechargeable batteries (Lithium Iron Phosphate electrodes) and in surface treatment.
Since the economic minable and less polluted stocks of phosphorus are running out and the commodities are allocated in only a few countries, serious shortages of the element in the coming decades should be taken into consideration. This trend has already become noticeable in recent years when the phosphate rock prices raised on the market, resulting in a 10-fold increase.
After a brief price decline to a fifth of the maximum price, following the economic crisis in 2008/2009, the prices are significantly increasing again. To make it worse, Germany and the majority of European countries lack their own phosphate mineral resources, making them dependent on imports. In the light of these circumstances research activities for phosphorus recovery have been undertaken worldwide. Most active countries contributing to the research are, next to Germany, Japan, Canada, Sweden, the USA and Switzerland.
Most important material flows associated with phosphorus recovery are primarily wastewater, sewage sludge or sewage sludge ash and meat-and-bone meal (MBM). Additional flows might include manure, biomass ash, compost, digestate from biogas plants or residues from the food industry, which are already partially in use for fertilization purposes.
Substances considered to have the largest single potential for phosphorous recovery are sewage sludge and sewage sludge ash. In previous years, much of the phosphorus was fed back into the food chain by a direct sludge application on agricultural land. However, due to sewage sludge's main function as a wastewater pollutant sink and due to uncertainties regarding the amounts of the plant available phosphorus in the sludge, such utilization has become questionable and should be avoided in the future. As a possible alternative, sewage sludge can be treated thermally. Thus, the development of phosphorous recovery methods from sludge ashes is of utmost importance.
---
ASK - Unser Kooperationspartner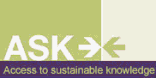 Unsere 3 aktuellsten Fachartikel
Unfälle und Brände mit Elektrofahrzeugen - Versuch einer statistischen Betrachtung
© Lehrstuhl für Abfallverwertungstechnik und Abfallwirtschaft der Montanuniversität Leoben (11/2022)
Aktuell findet weltweit eine rasant fortschreitende Elektrifizierung des motorisierten Individualverkehrs statt. Im Jahr 2021 wurden weltweit insgesamt knapp 6,8 Mio. Elektrofahrzeuge (battery electric vehicles, BEV) verkauft, etwas mehr als die Hälfte davon am chinesischen Markt. Dahinter folgt mit 2,3 Mio. BEV Europa und mit 631.000 BEV die USA (Tabelle 1).
Ausgangszustandsberichte für IPPC-Anlagen - Erfahrungen aus der Praxis
© Lehrstuhl für Abfallverwertungstechnik und Abfallwirtschaft der Montanuniversität Leoben (11/2022)
Die Verpflichtung zur Erstellung eines Ausgangszustandsberichtes ergibt sich durch die Vorgaben aus der Industrieemissionsrichtlinie (Europäisches Parlament und Rat, 2010) sowie die erfolgte Umsetzung im österreichischen Recht. Da die genannten IPPC-Tätigkeiten mehrere Branchen betreffen, erfolgte dies in verschiedenen Rechtsmaterien, wobei nachfolgend nur die wichtigsten genannt werden.
Neue Wege beim Wiederaufbau der Bioabfallvergärungsanlage Leonberg
© Witzenhausen-Institut für Abfall, Umwelt und Energie GmbH (11/2022)
Durch einen Großbrand im September 2019 wurde die Bioabfallvergärungsanlage des Landkreises Böblingen fast vollständig zerstört. Erst etliche Monate vorher hatten die beiden Landkreise Böblingen und Esslingen für die Vertiefung der interkommunalen Zusammenarbeit eine gemeinsame Gesellschaft - die Bioabfallverwertung GmbH Leonberg - gegründet. Die bisherige Anlage sollte erweitert werden, um zusätzlich zu den Bioabfällen aus dem Landkreis Böblingen auch Bioabfälle aus dem Landkreis Esslingen an diesem Standort zu verwerten. Nach den Aufräumarbeiten und einem neuen Genehmigungsverfahren entsteht nun hier in Leonberg die größte Bioabfallvergärungsanlage in Baden-Württemberg mit einer Verarbeitungskapazität von 72.000 Mg pro Jahr (60.000 Mg Bioabfälle zuzüglich 12.000 Mg Grünabfälle).