Greenhouse gas emission reduction by aerobic treatment of old landfills
Old landfill have a big contribution to greenhouse gas emissions an should be treated in the future worldwide to avoidlandfill gas emissions. Even in industrialized countries old landfills have a big contribution to the greenhouse effect.
Typical project aims for aerobic treatment of old landsfills are the rehabilitation of old landfills. Those landfills are often shallow or small, have no bottom sealing, no leachate and gas collection systems. The top cover consists of a material without any sealing function.
Therefore environmental impacts occur at the landfill. Landfill gas emissions into the atmosphere and leachate emissions into the groundwater take place.Therefore the mentioned emissions will occur in the near future. During that rehabilitation project the waste will be partly aerated, excavated, segregated and aerated (treated) during that process. The remaining inert fraction of the waste will be refilled in the original site. Part of the material will be used, not inert materials will be transported to a landfill for disposal. Most of the utilized materials are plastic, tyres, wood and metal. As those materials behave neutral under considerations of the green house gas effect they will not considered but the amount of those materials has to be reduced from the amount of excavated material. The remaining waste is designated treated waste.After the excavation and refilling of the material the site can be used for housing or commercial activities or for other municipal purposes.
Concerning environmental aspects the project is therefore suitable to avoid landfill gas emissions in the future through aeration of the waste and to avoid further methane production and emission.
Aim of the project is to avoid landfill gas emissions from an old landfill by excavating or aerobically treating of the waste. Gas emissions occur as tests at gas probes often show. As there is often no legal duty a gas collection system is not installed. Furthermore old and wild dumps are not suitable for a gas collection system. Dangers for the environment and human beings because of explosive landfill gas mixtures do not exist so that no additional site specific measures are necessary. Therefore landfill mining or aerobic treatment of the waste is the only method to reduce landfill gas emissions.
The amount of landfill gas emissions which will be reduced depend directly from the degradable organic waste fraction which is still left in the landfill and which is reduced by the mining and treatment actions.
The monitoring of the process and the amount of the reduced emissions based on direct measurements of the amount of the degradable waste fraction before and after excavating or treating and the measurements of the caused emissions because of the project activities as there is energy consumption for excavation, transport, and treatment and sometimes for the disposal of the treated material.
---
ASK - Unser Kooperationspartner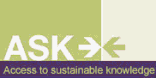 Unsere 3 aktuellsten Fachartikel
Ausbau und Weiterentwicklung der Bioabfallvergärungsanlage Dresden
© Witzenhausen-Institut für Abfall, Umwelt und Energie GmbH (11/2019)
Mit dem Kauf der Bioabfallvergärungsanlage Dresden ist der MVV Energie Gruppe ein schneller Markteintritt gelungen. Im Endausbau wird diese Bioabfallvergärungsanlage mit Biogasaufbereitung und -einspeisung eine hochwertige klimaschonende und effiziente Nutzung kommunaler Bioabfälle, die die CO2-Bilanz der Kommunen verbessert und mit dem Ersatz fossiler Energieträger einen wertvollen Beitrag zur Energiewende leistet. Die BAV Dresden ist ein wichtiger Meilenstein für MVV mit einer steilen Lernkurve im Betrieb, Anlagenbau, Stoffstrommanagement und aus energiewirtschaftlicher Sicht. MVV zeigt sich in Dresden als verlässlicher Partner und verantwortungsvoller Akteur in der Bioabfallvergärung und setzt hier die Energiewende erfolgreich um!
AVR Bioabfallvergärungsanlage in Sinsheim - Erste Erfahrungen mit der Bioabfallvergärungsanlage
© Witzenhausen-Institut für Abfall, Umwelt und Energie GmbH (11/2019)
Um einerseits zur Erfüllung der Entsorgungspflichten des Rhein-Neckar-Kreises die Verwertung der anfallenden Bio- und Grünabfälle sicherzustellen und andererseits das energetische und stoffliche Potenzial der getrennt erfassten biogenen Abfälle vollständig nutzen zu können, wurde am Standort der Deponie Sinsheim, unter Einbeziehung der in den Sommermonaten bisher ungenutzten Wärme aus dem Biomasseheizkraftwerk (BMHKW) der AVR Energie GmbH, eine neue Bioabfallvergärungsanlage errichtet. Die geplante Bioabfallvergärungsanlage ist dahingehend konzipiert, dass die Gärsuspension nach der Vergärung unter Einsatz der Wärme des BMHKW getrocknet wird und keine flüssigen Gärreste entstehen. Das in der Vergärung entstehende Biogas wird einer Biogasaufbereitungsanlage zugeführt, zu Biomethan aufbereitet und anschließend in das Erdgasnetz eingespeist.
Weiterentwicklung des organischen Stoffstrommanagements im Landkreis Nordhausen - Biogas, Brennstoff, Kompost
© Witzenhausen-Institut für Abfall, Umwelt und Energie GmbH (11/2019)
Im noch umzusetzenden Heizkonzept soll die Wärmeherstellung für den Betriebshof der Stadtwerke Nordhausen und zweier angrenzender Wohnblöcke mit insgesamt ca. 1.500.000 kWh p. a. durch Verbrennung des Brennstoffs aus Grüngut erfolgen. Durch die Ersetzung fossiler Energieträger durch erneuerbare leistet die Entsorgungswirtschaft im Landkreis Nordhausen einen weiteren positiven Klimabeitrag.